Skins, Themes, Sounds, Mods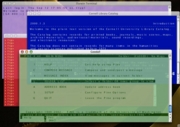 A collection of templates in snazzy colors for the OS X Terminal application.
A set of skins for
SoundJam
(the venerable progenitor of
iTunes
) and faces for
Audion
, which is still available. (Bless the folks at
Panic
, who loved Audion so much they set it free, and wrote up its
true story
.)
For all you Palm Desktop hangers-on here's a set of decors with instructions on how to install in OS X.

A set of themes for
Chronos Personal Organizer X
.
Sound set for
Natural Worlds
. Fantasy tropical rainforest shore with Fijian ocean waves & rainforest sounds.
A package of sound sets for Entourage and Outlook, found or repackaged: Best of Profane, Best of Short, Clixsounds, Monosyllabic, and Whacked Sounds.